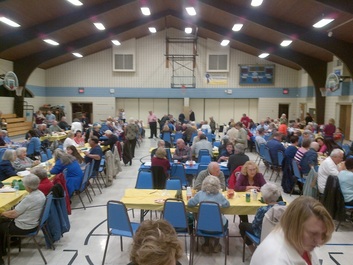 THE 2017 ST. MICHAEL OKTOBERFEST CELEBRATION.
Saturday, October 21st & Sunday, October 22nd, 2017

We have set the date for the 2017 Parish Celebration. The committee has not started meeting officially yet and we are still looking for some committee members to help with this years planning. Please keep an eye out for information that will be provided via through the Parish bulletin. We are looking forward to this year's celebration. Here are some of the weekend events.


---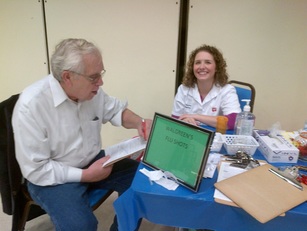 Saturday, October 21st, 2017 - Oktoberfest Dinner & Raffle

This year, back by popular demand is Catering Experience. Andy and his crew are sure to deliver another awesome Oktoberfest experience by serving up some delicious German-themed fare. The adult dinner features German schnitzel-style pork with bratwurst, spaetzles & kraut, German potato salad
and a pretzel roll w/ butter and a beverage (you also get one raffle ticket included with each adult dinner - awesome!) The kids menu is still being planned, but rest assured there will be yummy stuff for the kids.





Don't forget to keep an eye on your door prize tickets - we will be giving lots of goodies away throughout the evening! Nate the Great will be here to do magic and his balloon art is enjoyed by both kids and adults. Plenty of fun activities and entertainment for everyone.

While you are enjoying your dinner and some great Parish fellowship, check out our Chinese Raffle baskets, buy some tickets for the SVDP 50/50 Raffle or get your Flu shot from Walgreens!

---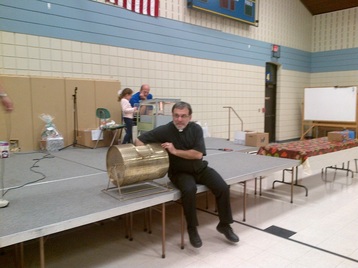 Of course after dinner, stick around for the raffle extravaganza! The Main Prize Raffle and Chinese Raffle will all take place starting at 7:00pm.

Celebration Raffle: Tickets are $5.00ea or 6 for $20.00

GRAND PRIZE: $2500.00
FIRST PRIZE: $1500.00
SECOND PRIZE: OKTOBERFEST GIFT CARD TREE $500 Value

---
After the dinner & raffle, stick around and play as much FREE bingo as you want. We'll keep playing until we run out of prizes, and trust us - we have plenty of prizes!
Don't stay home this year - come join us for a really fun evening with the Parish Family - you'll be glad you did!

Sunday, October 22nd, 2017 - The Parish Breakfast (after the 10:00am Mass)


Come to the 10:00am Mass on Sunday and then head back over to the Parish Hall for a wonderful breakfast on us! We'll be serving up some delicious breakfast casseroles, fresh fruit, pastries and other goodies. While your enjoying breakfast, buy some more 50/50 raffle tickets to help support the SVDP society here at St. Michael. Thank you for supporting the St. Michael Oktoberfest Celebration - we hope to see you all there!